Bring Your Architectural Drawings To Life With Color Prints
We Understand Your Design Requirements
At Cassidy Bros. Forge, we'll provide you with detailed AutoCad drawings, complete with any special instructions that would be needed for installation. Plus, using current digital technology, we'll provide you with scaled color prints for presentations, depicting our products or custom designs into the images.
It Started With Just A Fence
See how we worked with the architect to present three different architectural renderings to his client.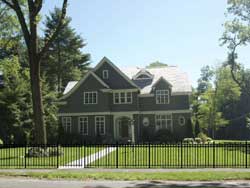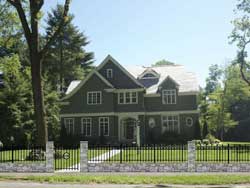 Call Us For Details
We do grant permission to Architects and Designers to use our details and specifications in contract documents, provided that you contact us first. We ask that you furnish the job name, address and the scope of relevant work in addition to supplying your firm name, phone number and contact person. Please note that any other use of this material is prohibited.
Call Cassidy Bros. Forge today at 1-978-948-7303 and put our expertise to work for you.