In 2003, over 1200′ of perimeter fence and three sets of large vehicular gates were made for the visitor center.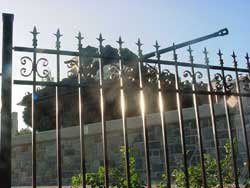 The smallest gate was for a 36′ opening and the largest gate was for a 44′ wide span.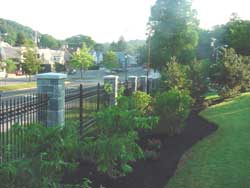 The fence and gates were fabricated, galvanized, color-coated and installed by Cassidy Bros.